Polyversal Combatant Design Tools
(FREE FOR PLAYERS - FOR USE WITH DESIGN RULES)
Polyversal players have access to Combatant Design Tools from Collins Epic Wargames that aid in the design of custom Combatant Tiles, the core Polyversal game component.
Polyversal is all about customization. To create your own Combatant Tiles, we've included a powerful web-based Design Application called Arsenal by Carl Olsen.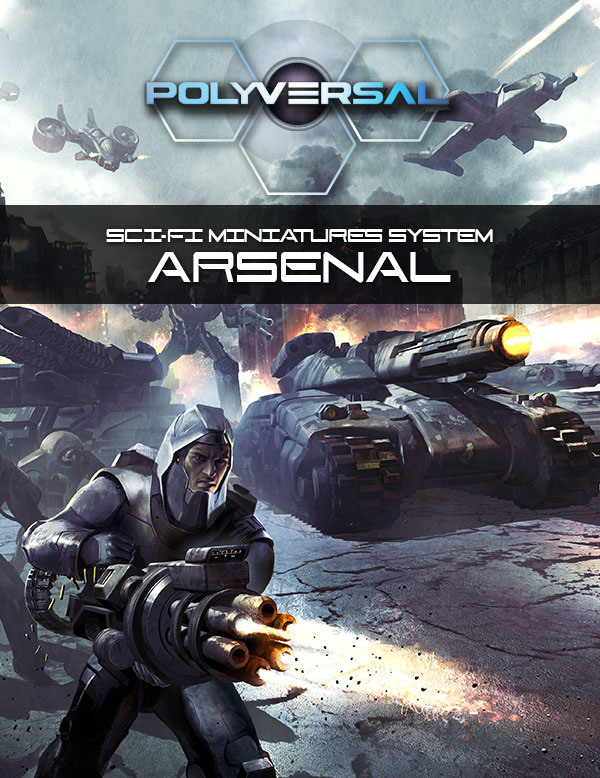 Arsenal - Web-Based Combatant Design Application
Now Available, Arsenal, by Carl Olsen, makes it easy to put your designs into a printable Combatant Tile format. The output saves individual printable PNG images or a 5X Sheet of Tiles and works seamlessly with our custom peel-and-stick hexagonal photo paper. Arsenal is a powerful web app that works with the rules to format your designs for use with the game. The app does all of the heavy lifting, no calculations are required. Arsenal lets you save your designs, edit them, print them, and export them at any time.
To register for an account and use Arsenal, go here and sign up. It's free, but makes a lot more sense if used in conjuction with the Combatant Design section of the rulebook.
Check out our tutorial video on how to get started with Arsenal. In this video, we walk you through creating stats for a Mammont tank by Brigade Models from scratch to printed tile.
Check out Shawn Grubaugh's excellent Arsenal Intro Video for a quick start and some great tips:
Please note: Use of the Polyversal Combatant Design tools is permitted for personal, non-commercial use only and is governed by our Terms of Use and Privacy Policy. Collins Epic Wargames is not responsible for tiles created using the Arsenal web application.